Guide to register at "Menawan Cashback"
Go to https://menawan.com.my or download play store "Menawan Cashback"
Click Menu>>Login/Register>>Register>>Username/Email
Click Register
Registration confirmation will be email to you (Make sure the email address is correct)
You will receive an email to your email address:-
CLICK RESET PASSWORD. THANK YOU
REFER AND EARN
Go to Menawan Cashback > Cashback > Refer and Earn.
This panel will show Your Referral Link, which you can share. There are two ways in which references work:
If the 'referred' user does not register on your website after visiting through the shared link, then no referral bonus will be credited to either accounts. However the cashback generated by such user's activities will be credited to referrer's account as long as the referral cookie exists in the 'referred' user's browser. Such transactions will be visible under 'transaction' table, just like referee's own transactions.
If the 'referred' user registers on your website after visiting through the shared link, then his / her account will be mapped as a referral, and all the transactions of the 'referred' user (which he makes after logging into his account) even at a later date will be eligible for referral fee for the 'referee' subject to 'Referral Type'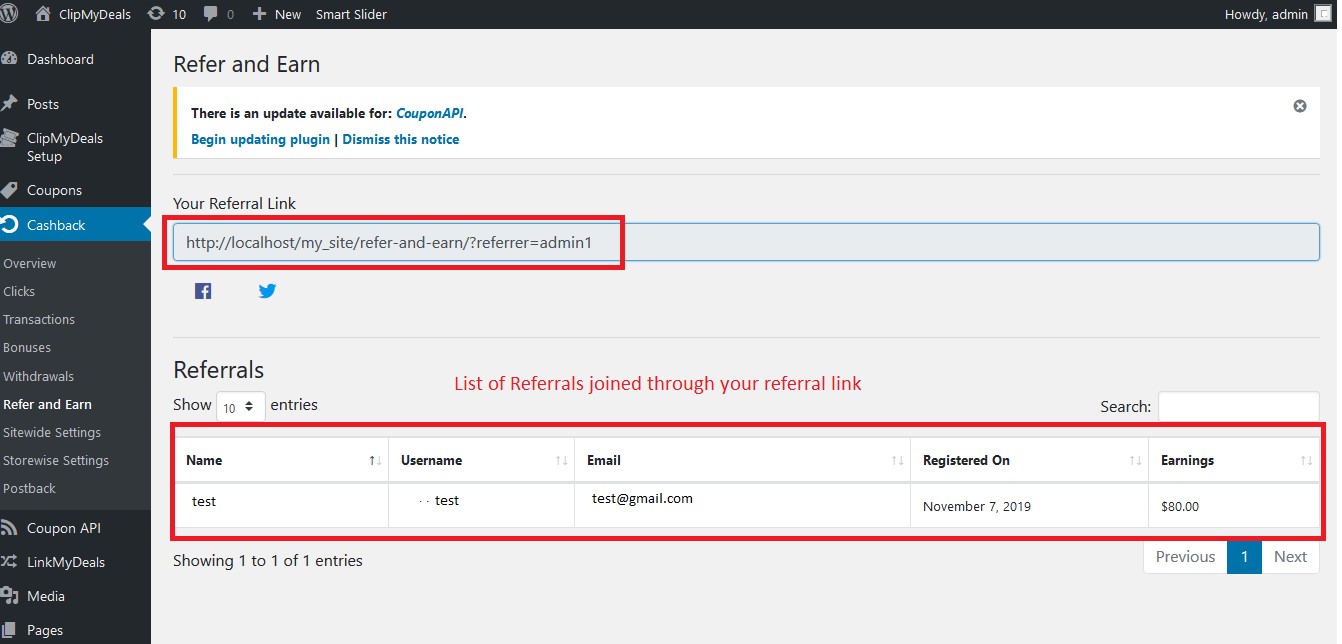 Also, the list of your referrals can be seen in this panel along with the Earnings.
How IT WORKS
1. Register on our website
Sign Up if you haven't joined already. Login for existing account.
2. Invite your Friends
Think of all your friends who shop online regularly and invite them. The more you invite, the more you earn.
3. Your Friends Shop & Earn Cashback
Your friends shop through our website and start earning cashback for themselves.
4. You earn whenever they withdraw
Whenever your referrals withdraw their earnings, you get up to 49% credited to your account as well.